Items and SubClips¶
Items in the system are represented in collections and search results as "Pods". These pods can be clicked on and will take you to the Item page, examples of items are:
Videos

Images

Audio

Documents

NLE Projects files

Binary files

Placeholders (items not containing any files)
Items are created by ingesting content, creating placeholders and auto importing files.
To learn about how to create Items, see the Creating and Ingesting Items documentation.
Items can reference one or more files, which are often different encodings of the original Item. These different encodings are referred to as Formats.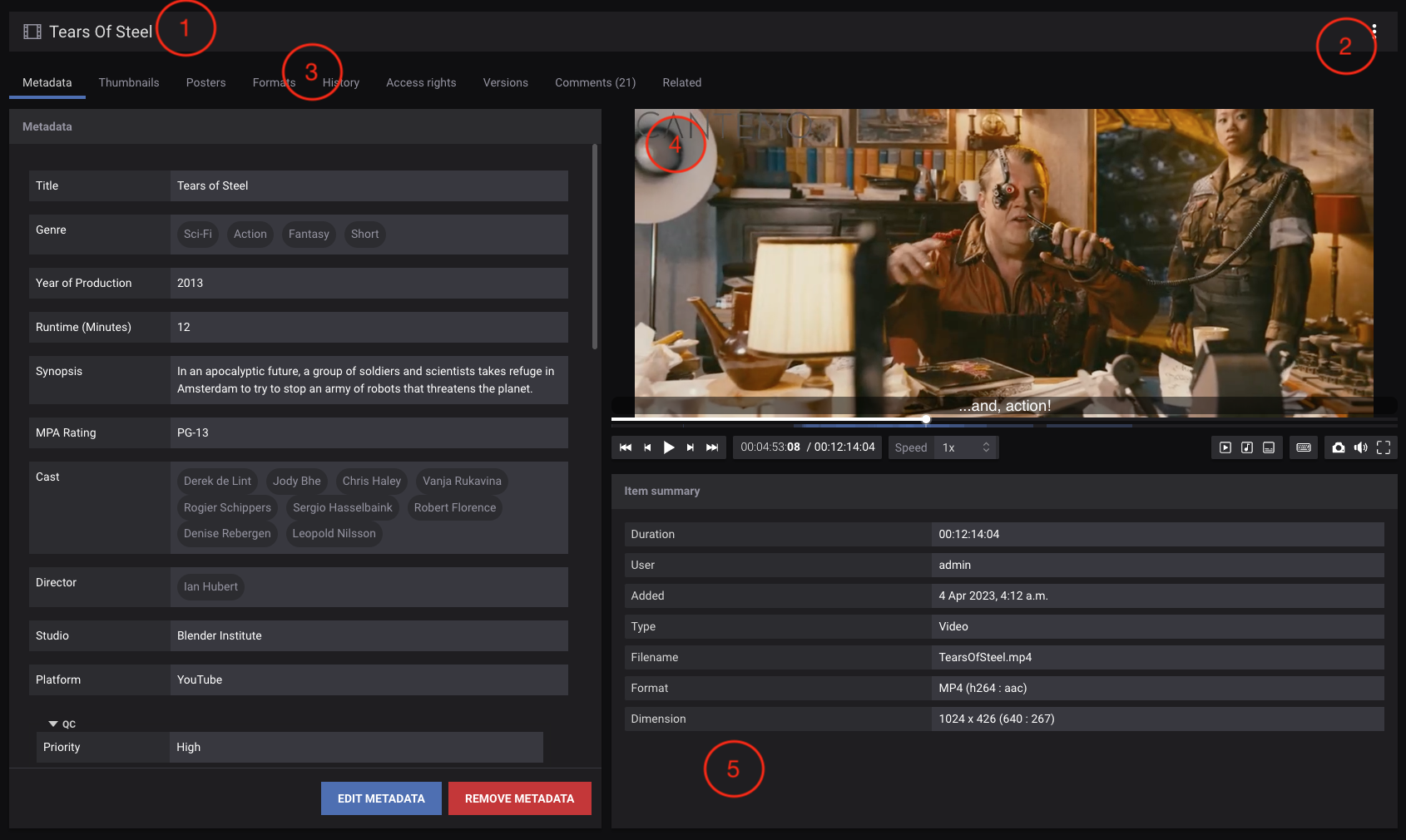 If you have write access to the Item, you can change the title by clicking here and saving it.

Operations can be perform on the current Item by clicking here.

Different views of the Item can be shown here.

If previews of the media exist, they are shown here.

Technical metadata derived from the file is shown here.
Depending on the type of an Item, the view may be slightly different.
Video Item page.
Audio Item page.