Media Bin¶
The Media Bin is a temporary collection for the currently logged-in user, allowing them to collect and store assets that can be reused later while they navigate through Cantemo.
There is one Media Bin per user, and this Media Bin is kept between logging in and logging out.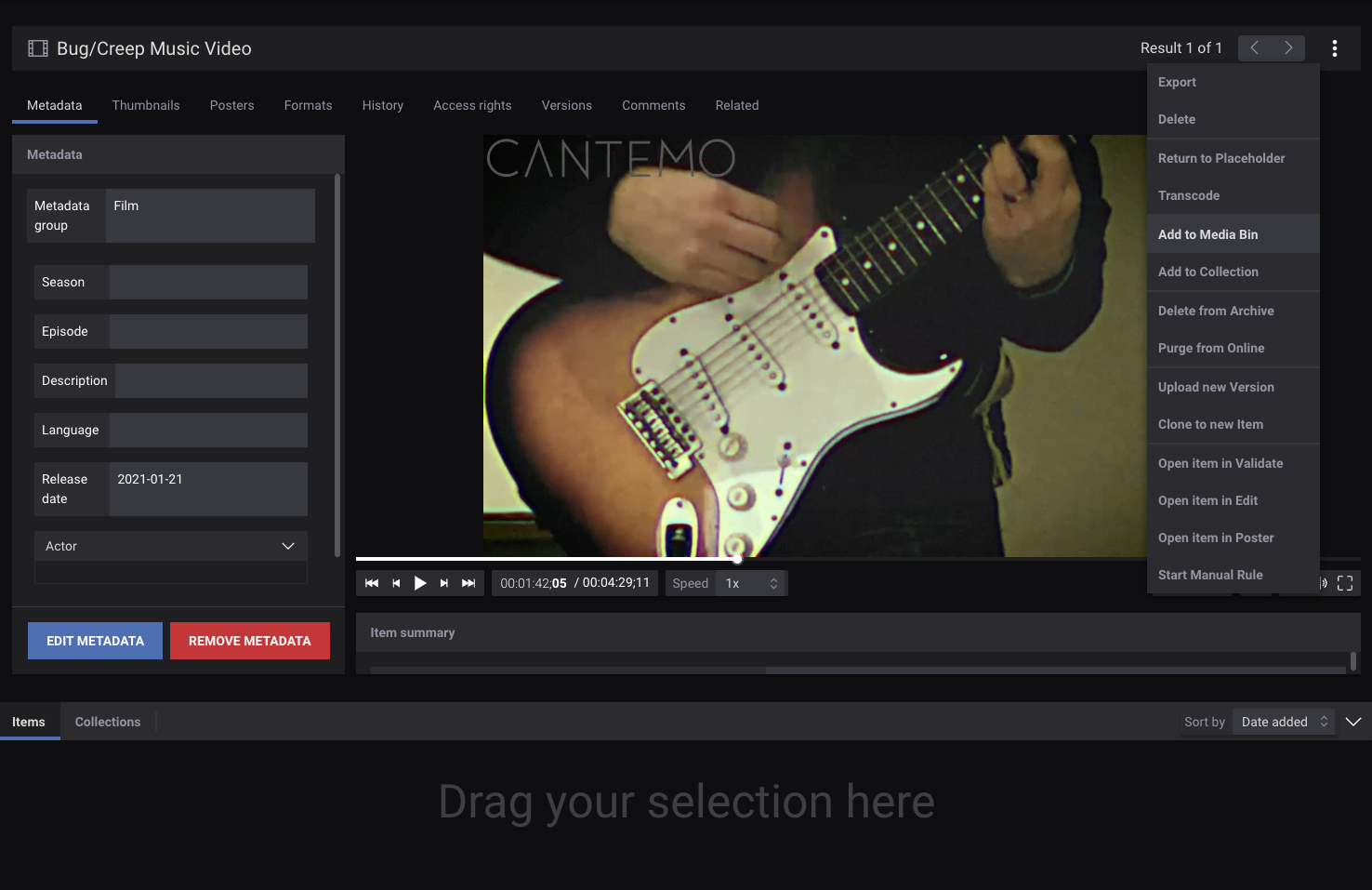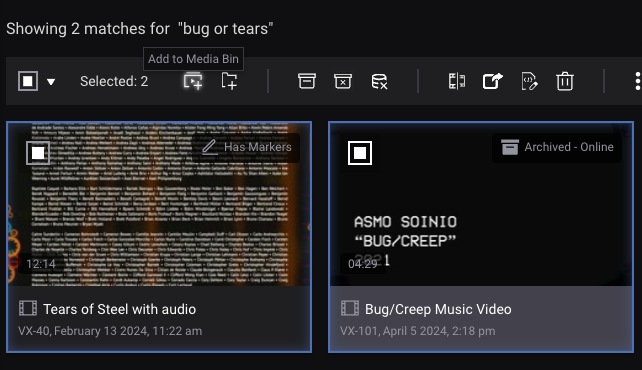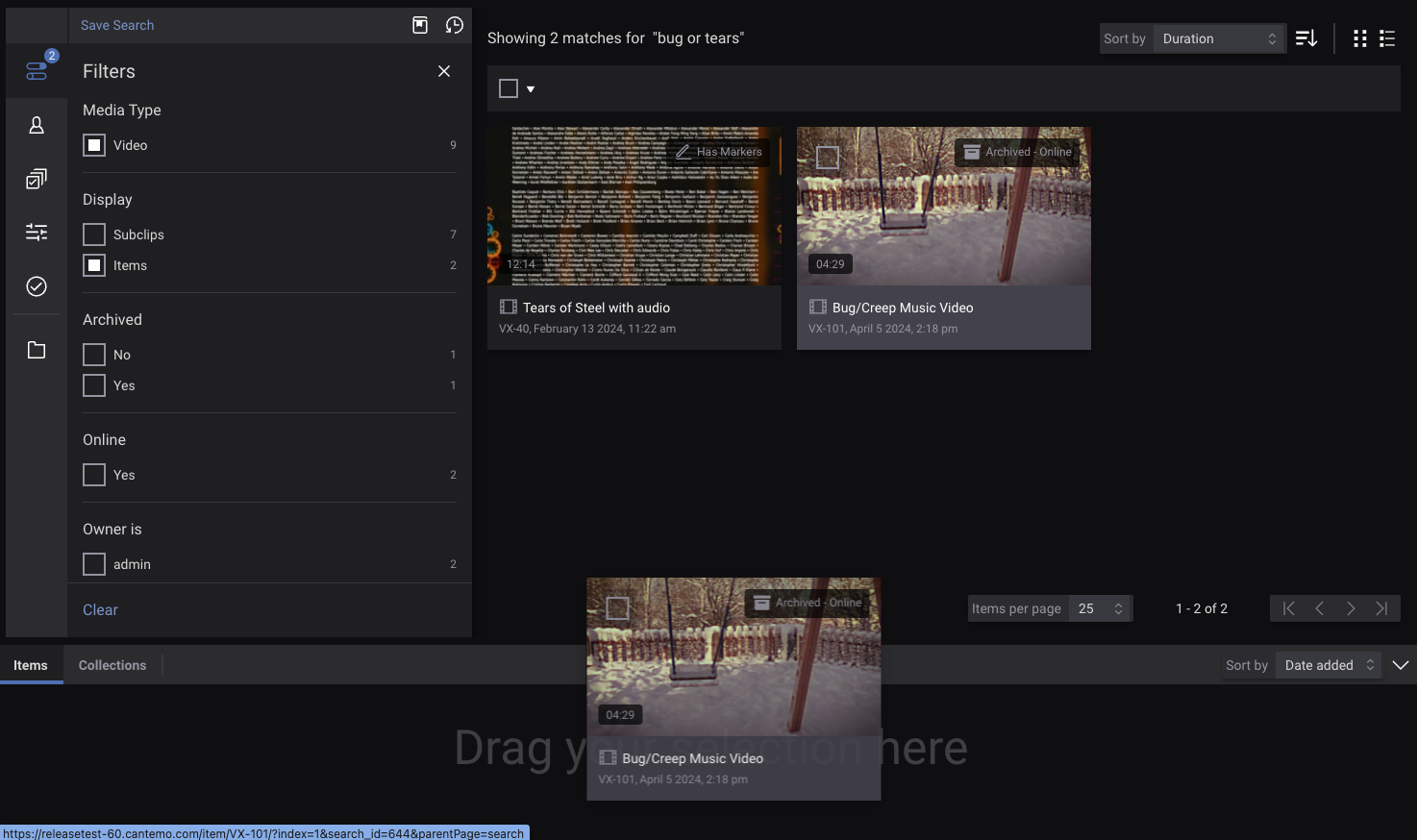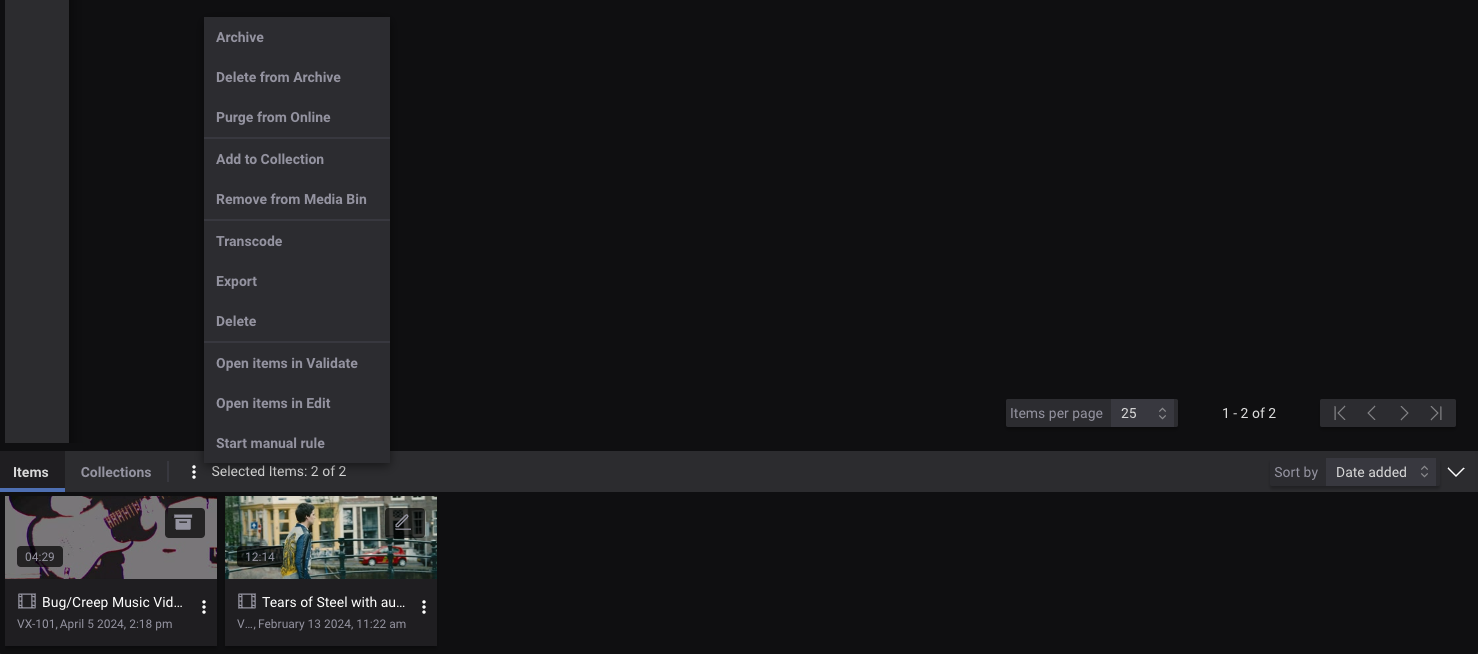 Media Bin Shortcuts:¶
⌥/alt+b - opening and closing of the Media Bin.

select action with the mouse - click and drag above the assets that you want to select. select multiple elements - select the first element of your selection then press the shift key and select the last element you want to have in your selection.
Note
When there are no items selected by the user, all items are selected by default in order to allow performance of actions on them.