Saved Search¶
Saved searches allows you to create dynamic sets of items based upon a search that you have created. Viewing saved searches later on will perform the same search again with the latest results that match your search query.
From the saved search results page you can perform actions on your saved search results such as deleting items or adding them to collections.
Create a search using any of the search pages (Simple, Date, Advanced) that you like.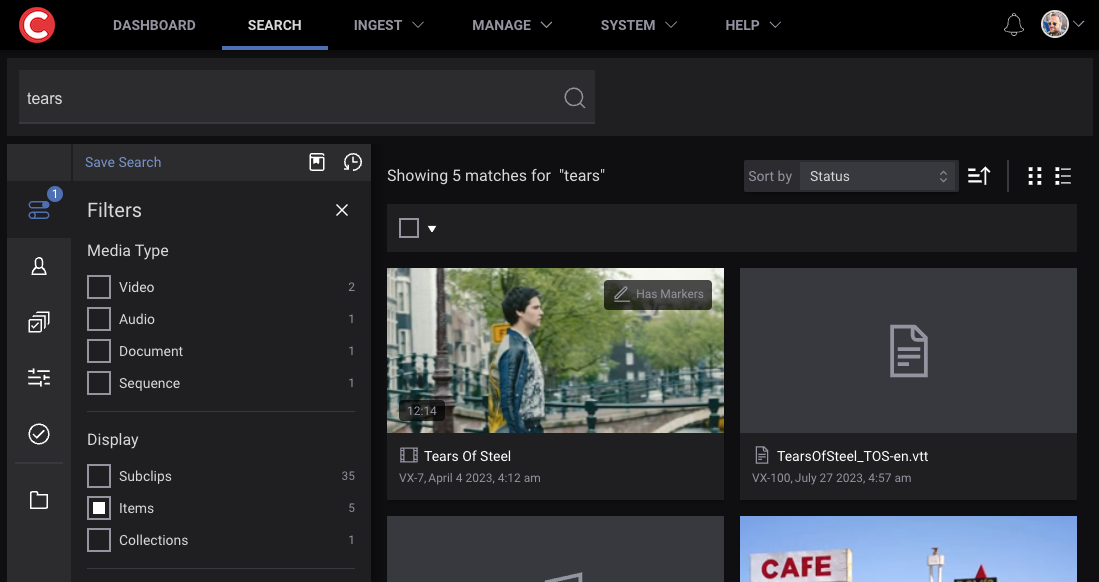 Use the large gearbox to "Save search" and you will be presented with a box asking for a name. Give your saved search a name and click "Save search".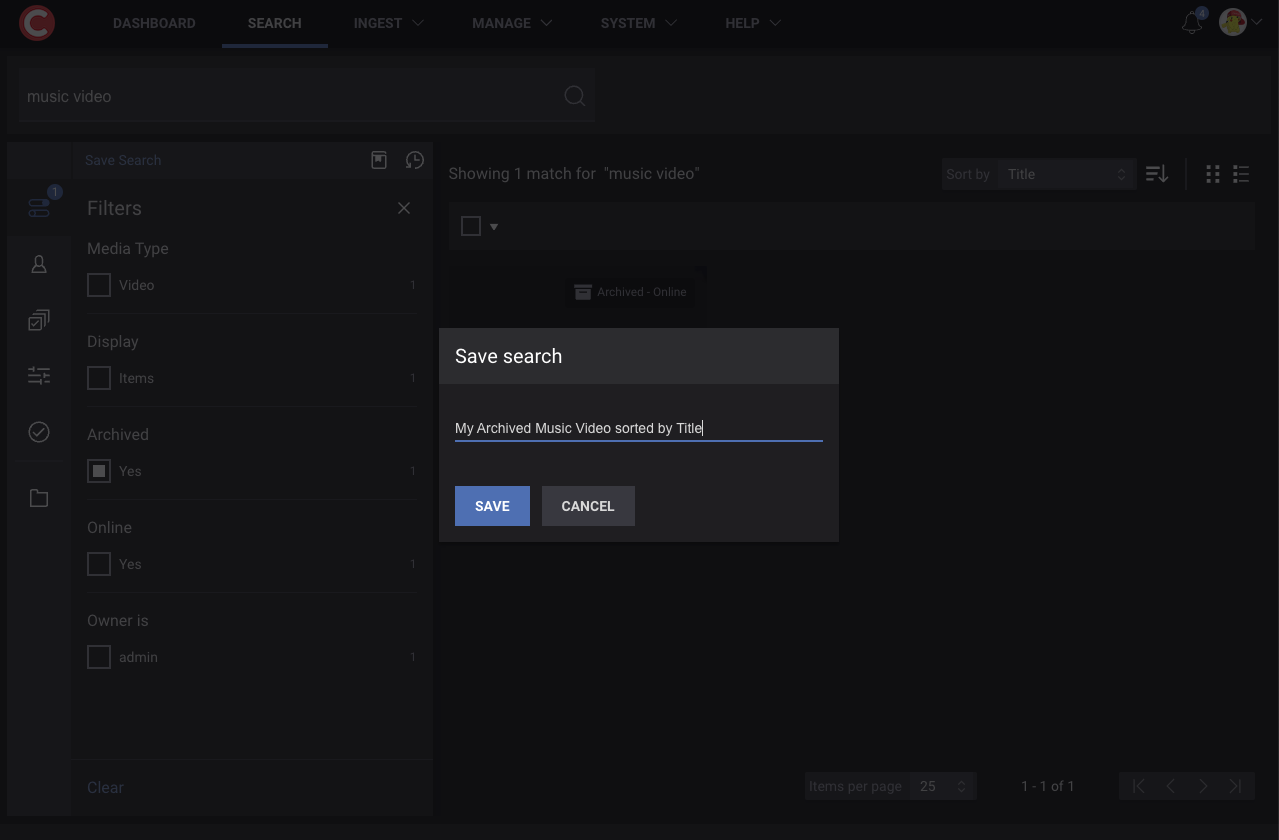 Your saved searches can be reached from the search page sub menu or from the top bar menu. You will be presented with a grid view of all your saved searches.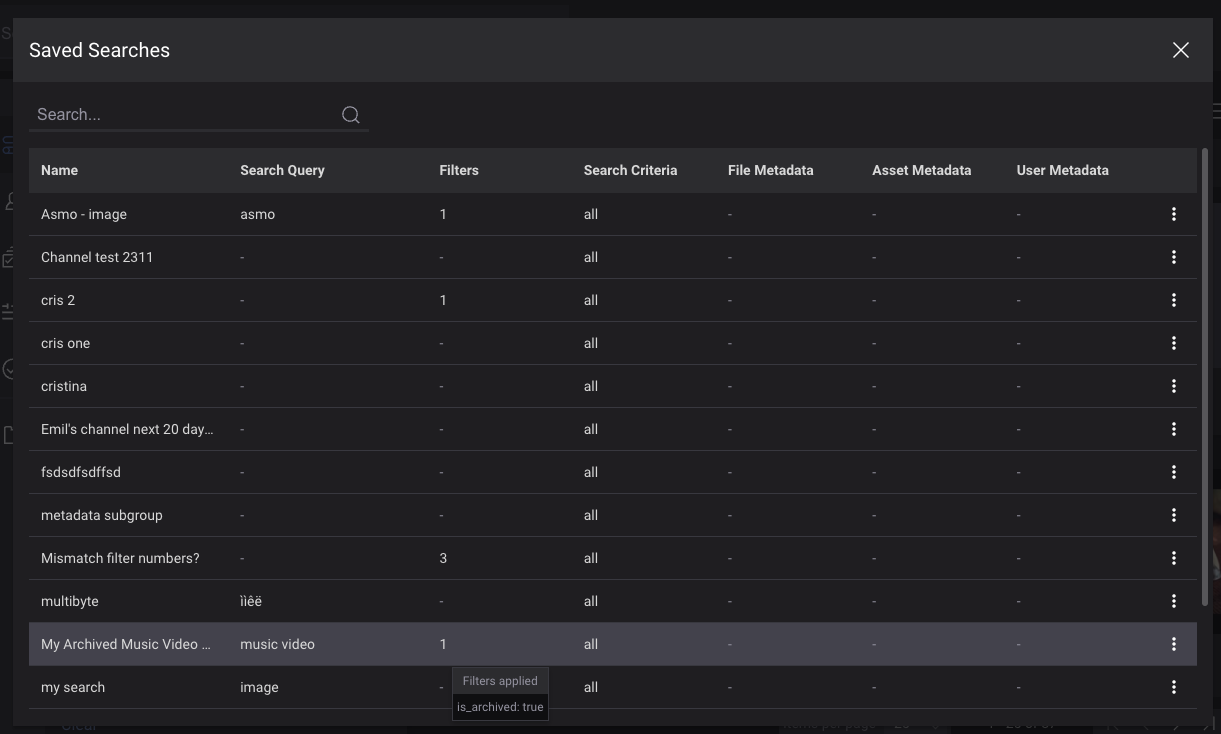 Clicking on the pod you can select the saved search to delete it. Clicking on delete without choosing a pod you can delete all the saved searches in your collection.
Clicking on any of the saved searches will retrieve the results based upon the search query you first entered.