NLE in general¶
Cantemo Portal integrates with several NLE:s (Non-Linear Editing System):
Each of them is configured separately and have different functionality. Look at each separate documentation for more information.
Check-In / Check-Out¶
To get exclusive locks on a specific project in Portal you can use the Check-out functionality. Checking out a project makes sure that no one changes it while you work with it. You can check out a project from the item page.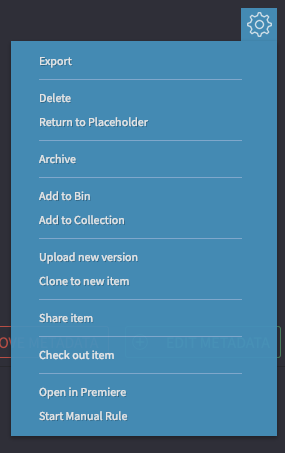 You will then be asked if you want to Open the Project in your NLE.

When the project is checked out it will be displayed to other users that it has been checked out by you. When you are done with your edits you can check in the Project again.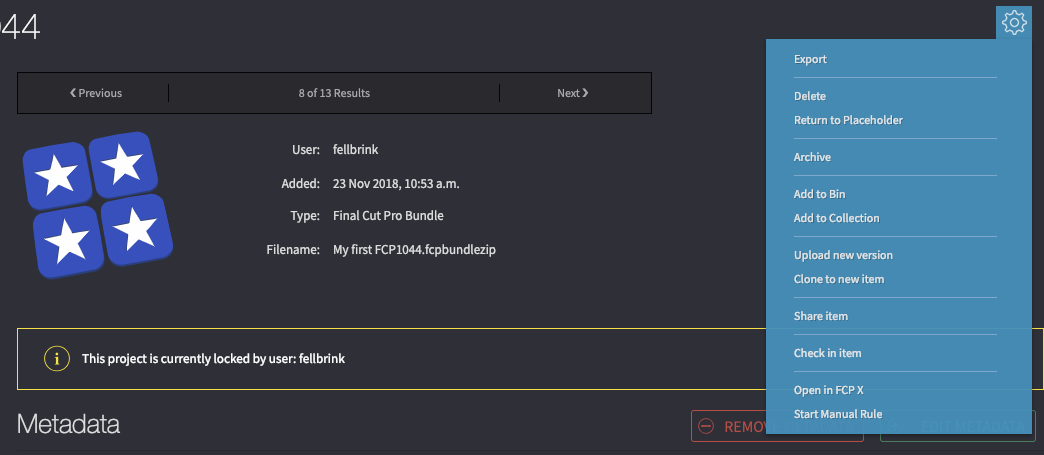 Break lock¶
When a Project has been checked out, an Administrator or a User with Role Write lock can break the lock.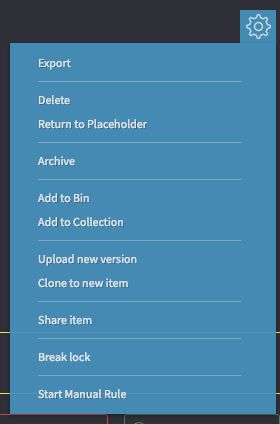 Search for checked out projects¶
It is possible to search for checked out projects using the advanced search form Asset Metadata.